Upcoming Activities
Hope Partners work day @ Amy's Farm Multiple Dates Available
Event Date(s): August 4, 2018
We need your help to grow produce for our neighbors that cannot afford vegetables. The tasks in the Farm vary by season, but you might find yourself doing any of the following: preparing/planting seed beds, fertilizing, composting, weeding, spreading mulch, staking plants, watering, harvesting vegetables and fruits.
What to wear? Please dress to work in a Farm--closed- toed shoes, long pants, work shirt, cap/hat, sunscreen, and gloves.
We will have a work day on the first Saturday of each month from 9 to noon.
For more information contact Ron Crampton at 909-622-3806 x #108 or RonC@inlandvalleyhopepartners.org
Click
here
to sign up for this activity.
Newsletter Mailing (Mon 6/11/2018 & Tues 6/12/2018)
Event Date(s): August 13, 2018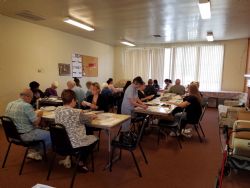 Come and join us for our newsletter mailing. Our next newsletter mailing will be on5/7/2018 after 10:00am in room 21 and 5/8/2018 from 9:00am-12:00pm in room 23. The location is 1753 N Park Ave, Pomona, CA 91768. Volunteers will fold, put inserts, wafer seals, and labels on the newsletters. If you would like to volunteer please contact the Volunteer Coordinator at 909-622-3806 x 108, vcoordinator@inlandvalleyhopepartners.org or use the following link to sign up.
Click
here
to sign up for this activity.
Click
here
for map of Hope Partners Admin.Office