Upcoming Activities
Volunteer Orientation Multiple Dates Available
Event Date(s):June 4, 2019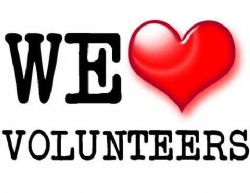 If you've been thinking about volunteering your time, now's a great time to get started. Volunteers are crucial to the work that we do and we firmly believe that this work is invaluable in serving our communities and those in need. We would love to set you up to be part of that work.
Please attend one of our upcoming volunteer orientations at our Administrative Office,1753 N. Park Avenue, Pomona, CA 91768.
If you would like to attend please contact the Volunteer Coordinator at 909-622-3806 #108 or vcoordinator@inlandvalleyhopepartners.org or click
here
to sign up for the volunteer orientation.
Click
HERE
for map of Hope Partners Admin. Office
The Volunteer Orientation Dates are:
Tuesday June 4th @ 4:30 pm to 5:30pm
Tuesday July 2nd @ 4:30pm to 5:30pm
Tuesday August 6th @ 4:30pm to 5:30pm
More Dates will be listed in the future months.